Advertising Vehicles helps partners simplify and not detest the process of implementing their fleet graphics.
To be the leading company helping North America's top fleets utilize their assets to communicate their brand image.
The Advertising Vehicles key values represent those ideas at our core for individual and company growth, together in union.
A shared system designed to achieve goals and recognize change and development along the way.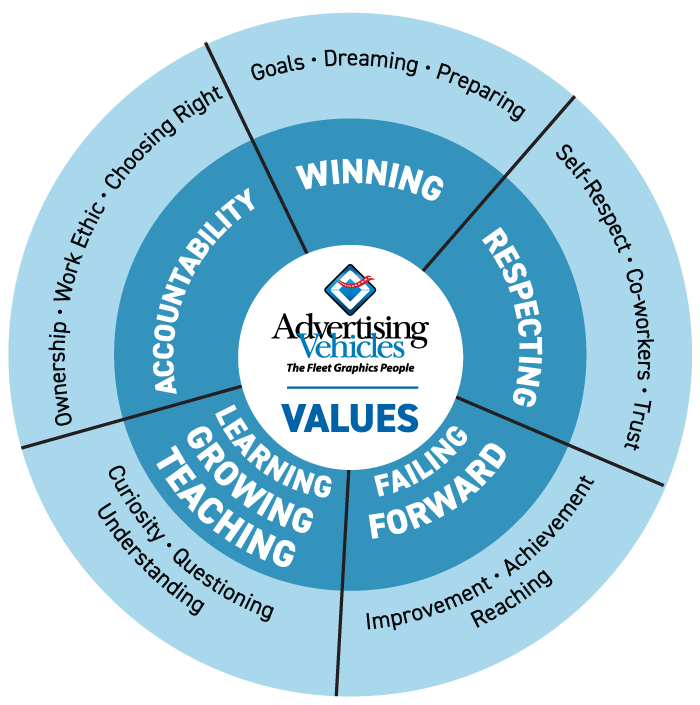 To foster a culture and environment that teaches our employees how to achieve "their" American dream.  The goal being we have happy, fulfilled and successful employees that have a desire to share what they have learned with other employees as well as with rudderless members of our community.