Thanks to our array of capabilities we are the recommended providers of fleet graphics for some of the biggest companies in the country.
If you want to work with a team who can handle all your fleet graphics need, you're in good hands with advertising vehicles.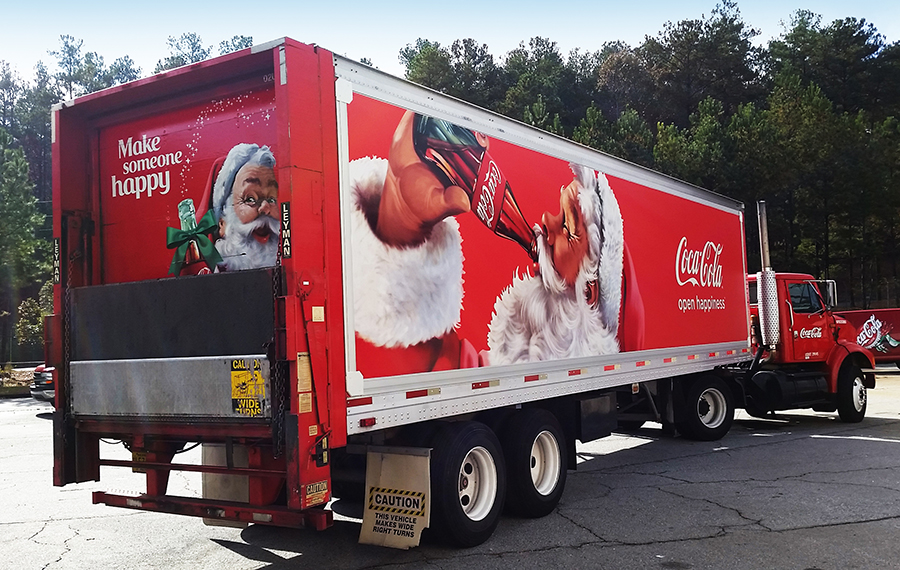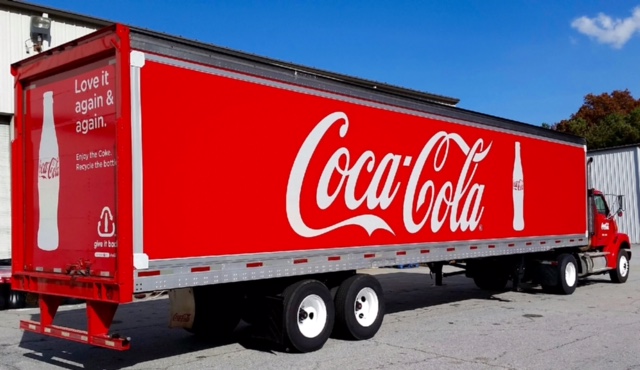 Digitally printed and ready for application
Expect high quality graphics that can be full color and digitally printed, or be a custom roll of the exact specified color that you use.
Our design team and print preparation team will identify the right products for your application. 
Consider Changeable Graphics
Bottlers sometimes have great opportunities for utilizing our changeable graphics system. This is especially true for those who manage bottling for different brands or clients, as the changeable graphics allow bottlers the chance to give brand recognition and campaign for the various brands through out the year. 
Be ready to promote the new product coming off the line without a big hassle of having to rewrap your box trucks or trailers!