Advertising Vehicles provides the full gamut of design offerings to our partners and projects, including, but not limited to, design conception and pre-press services.
Our experience working with fleets of all types, ranging from passenger cars and fuel tankers to dry van trailers, allows our partners to trust that their fleets will align with their brand standards and will represent their organization consistently.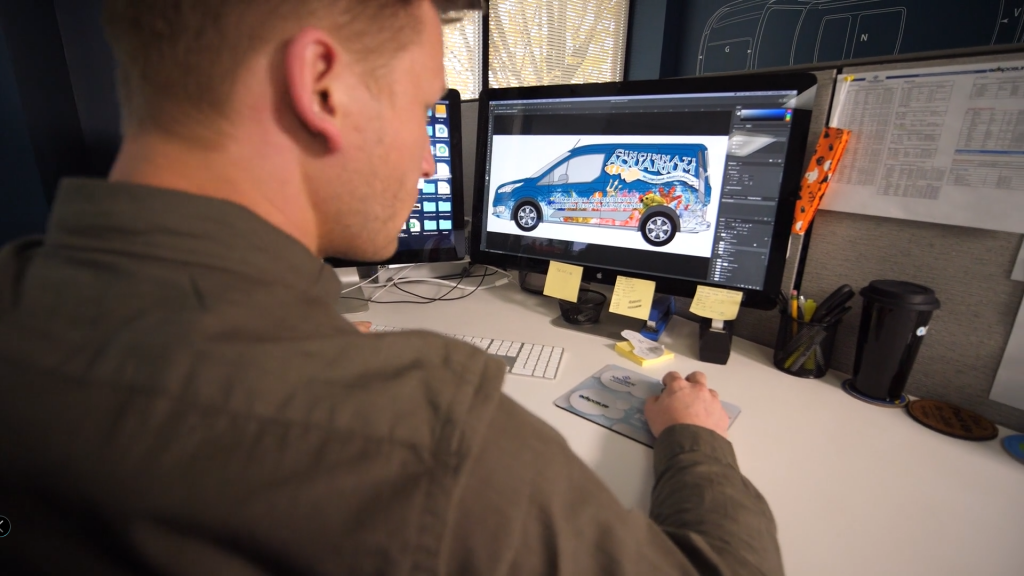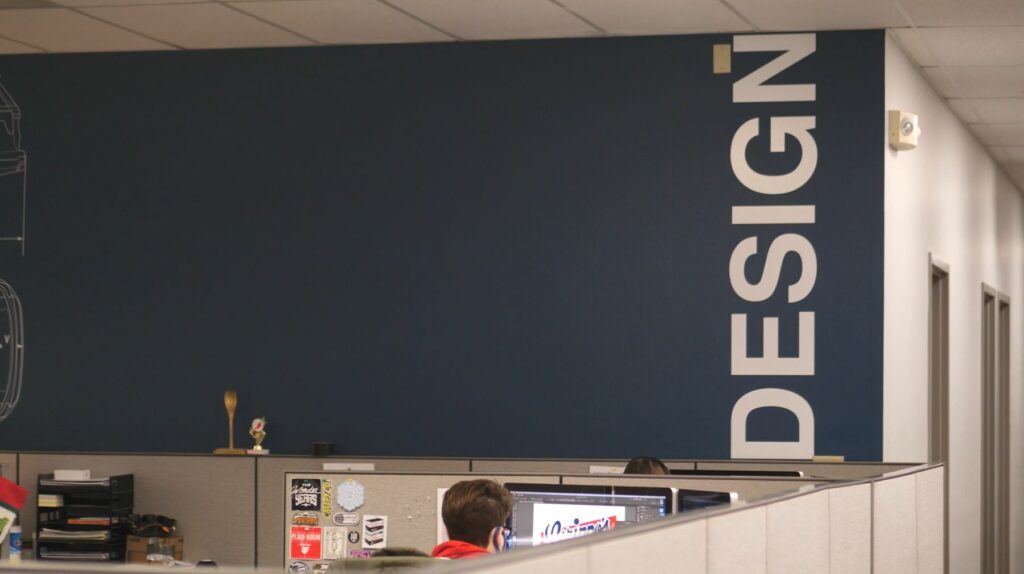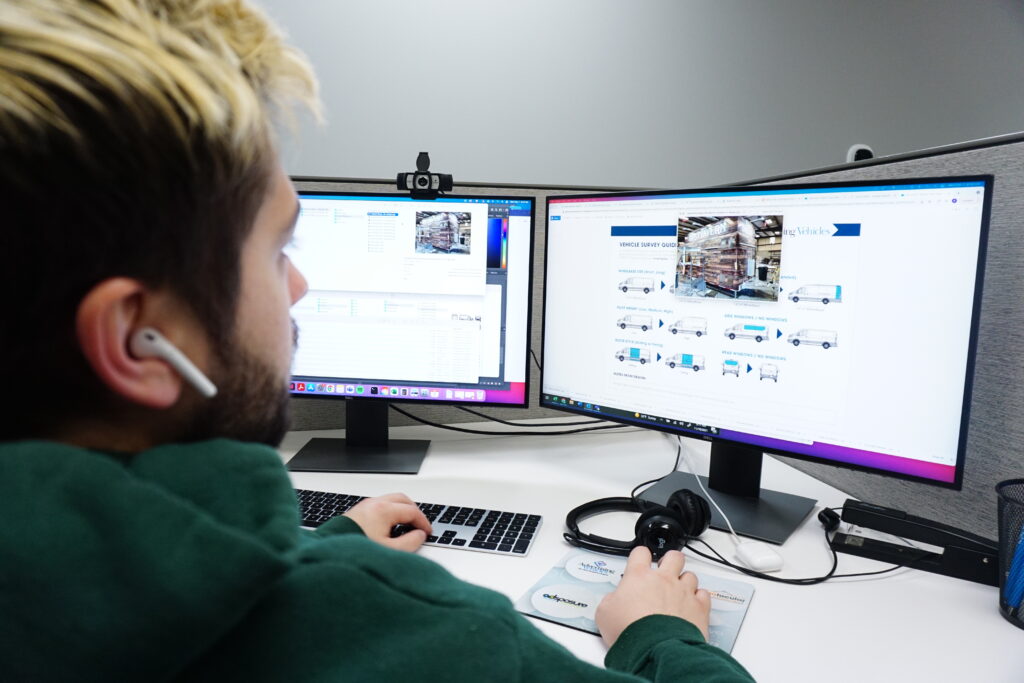 You can rely on our team of dedicated and passionate designers for any type of fleet graphic, creative service or print preparation need
Design Consultations to ensure success
For any fleet graphics project, our team is built to provide direct communication and consultation to best understand the client's needs, from specific color accuracy to designing a companies complete brand presence. 
Have an idea for a vehicle wrap or interested in ways to make your fleet's advertising more effective? We are here to make sure you achieve your marketing goals.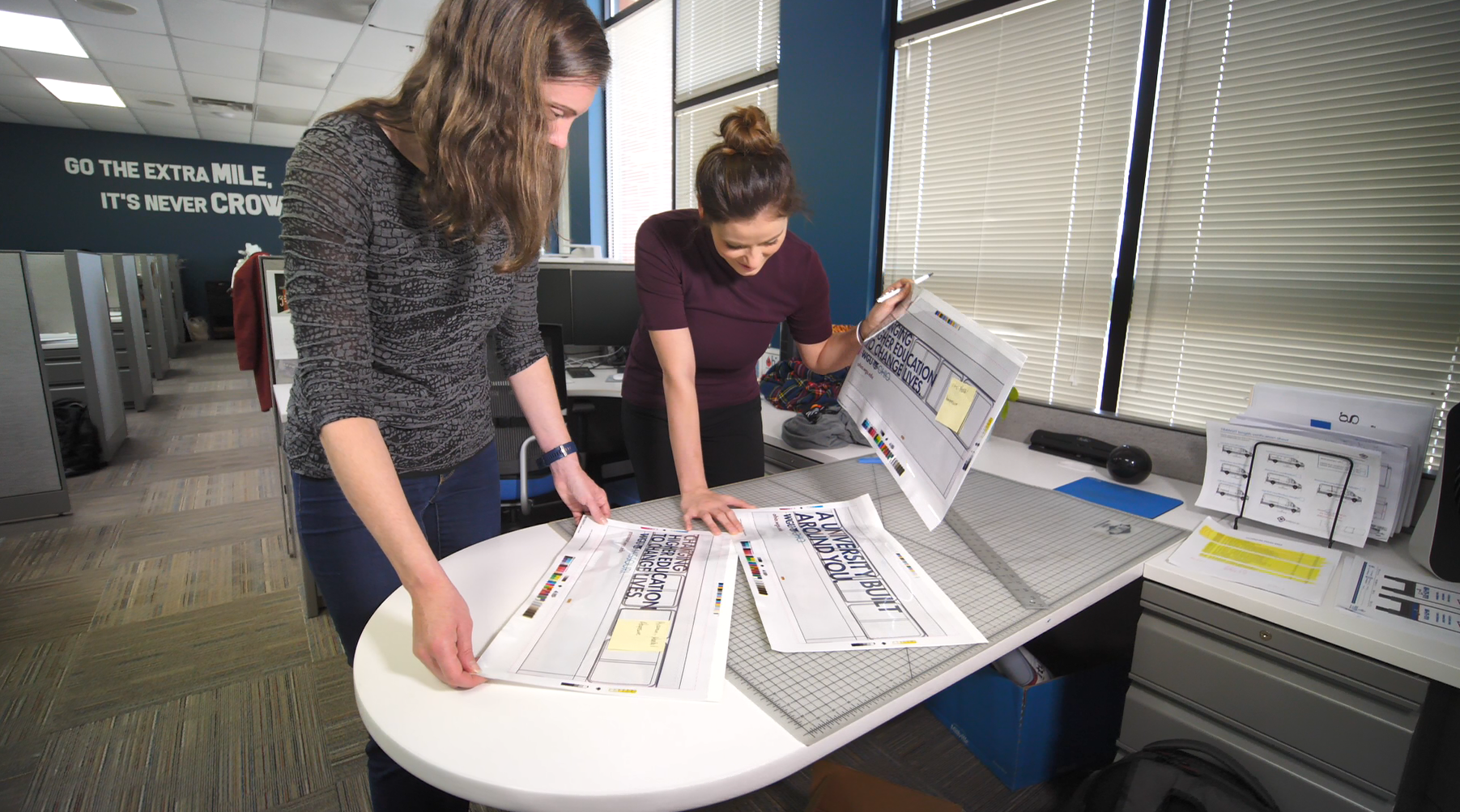 A Custom Design for a national first
Our design work is exemplified by the custom full wrap we put together for Louie Belluomini and his service dog Star on the first K-9 EMS response unit in the country. 
Learn more about Louie's story and what our design team was able to build for him.
Reliable file Preparation
The Advertising Vehicles design team is fully incorporated into our GUS software infrastructure.
With vehicle templates and resources specifically to produce amazing fleet graphics, we can take any design and make sure it comes out as intended, looking great for any size fleet, with any combination of vehicles or trailers.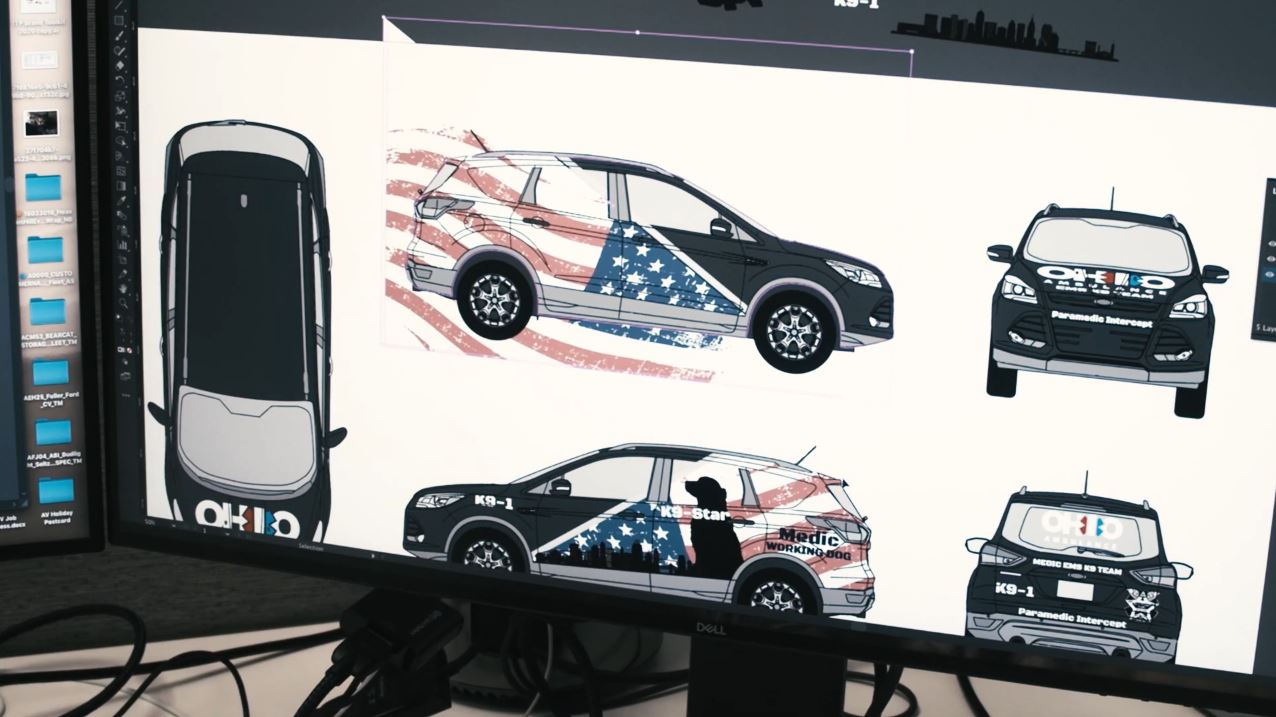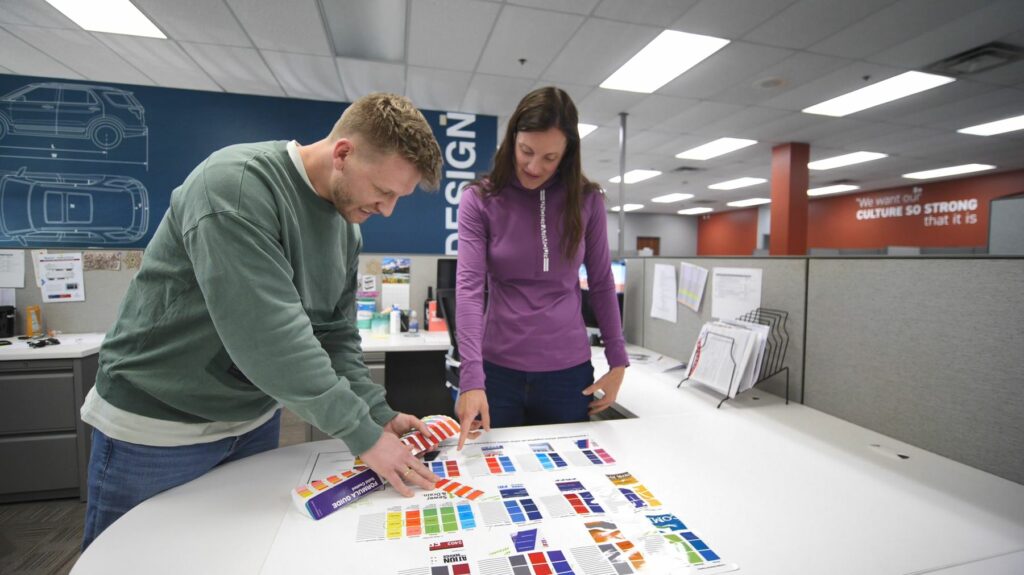 Our Process Ensures the right color every time
As a part of our process for every project, we will work with the client to match production to the exact colors needed. Even if that means trying to match the look of the existing fleet. 
If you have brand colors that need to be protected, we have been certified by some of the world's largest brands for our unique ability to match their exact color and specification needs.